International travel is currently booming. The number of U.S. travelers who left for international destinations this April was 10.6% higher than in April 2019, according to data from the Commerce Department.
For folks who don't have a passport, it might be too late to join the international travel palooza. The State Department estimates standard passport processing times at 10 to 13 weeks. And expedited processing can take seven to nine weeks. Even if you have a passport, check the expiration date because some countries require passports to be valid at least six months beyond your trip dates.
Whether it's too late or too costly to consider international travel, there are still plenty of places to travel without a passport.
Here are five places to go without a passport this summer.
1. Puerto Rico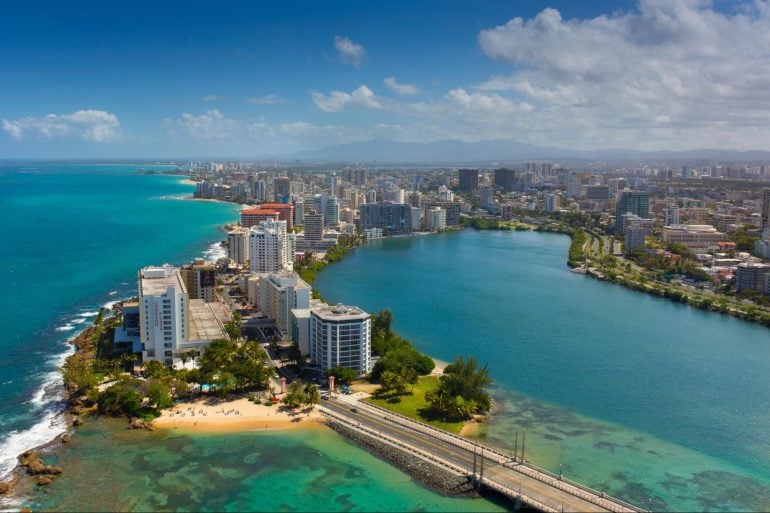 During the COVID-19 pandemic, Puerto Rico took off in popularity for both leisure travel and remote work. 2022 was its strongest year in tourism history, generating roughly $8.9 billion in tourism revenue, a 39% increase over the previous 2019 high, according to Discover Puerto Rico, the territory's tourism board.
Visitors can enjoy beautiful beaches, experience delicious culinary adventures and attend numerous summer festivals, such as El Festival de las Flores and Festival del Mojo Isleño.
As of January 2023, the number of events booked in Puerto Rico was 81% higher than at the same time last year, according to Discover Puerto Rico. This summer's scheduled events include El Festival de las Flores, a multi-day festival of flowers in the town of Aibonito, and the culinary-focused Festival del Mojo Isleño, held in the town of Salinas and named for the slow-cooked tomato-based sauce served over seafood (you'll likely get a taste of it if you visit).
2. California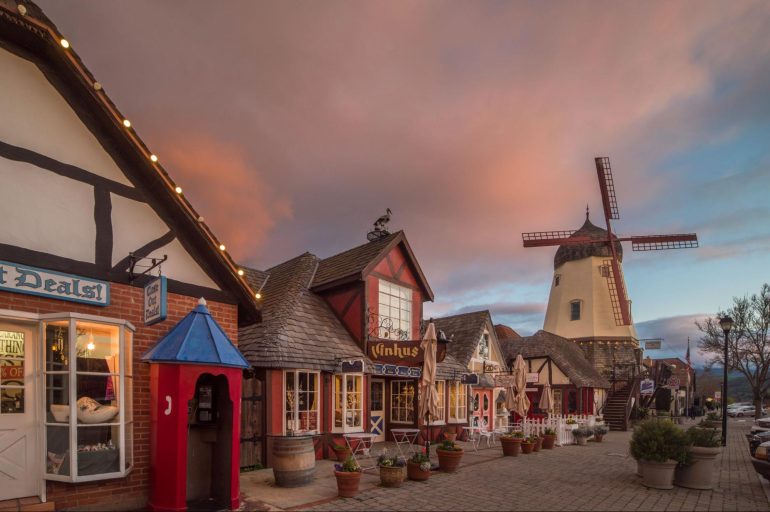 For a taste of Europe without a passport, head to Solvang, California. Also known as "The Danish Capital of America," Solvang is famous for its thatched roofs, traditional windmills, Scandinavian handcrafts, museums, restaurants and shops.
Don't miss the Scandinavian handcrafts sold at the Jule Hus Christmas Store — one of the more than 100 shops you'll find in Solvang — and grab an Aebleskiver (a puffy Danish pancake), available at many cafes around town.
Air travelers should fly into Santa Barbara Municipal Airport. Considered one of America's most charming airports, Santa Barbara Municipal is increasing capacity on some existing American Airlines and United Airlines routes and adding new routes on United and Southwest Airlines this summer.
Solvang is an excellent stop if you're driving along California's Highway 101 between Los Angeles and San Francisco.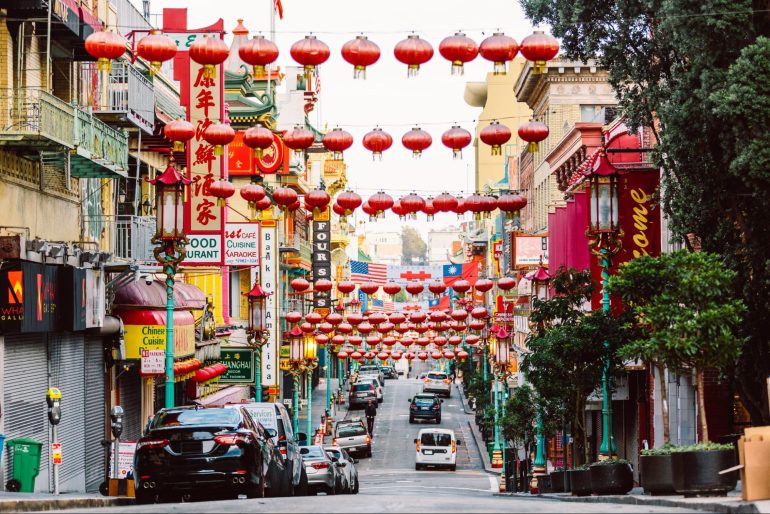 San Francisco is home to the country's oldest and largest Chinatown. Tourists can meander down Grant Street, framed by the iconic Dragons Gate, and visit the China Live marketplace or the Red Blossom Tea Company.
Getting to San Francisco's Chinatown is easier than ever, as the city's new Central Subway officially opened in January 2023, with a station in Chinatown.
While San Francisco claims to be the birthplace of tasty treats such as cioppino, the martini, the Irish coffee, and Boudin sourdough bread, it's a great spot to sample dishes that originated elsewhere, too.
At Burma Love, don't miss the tea leaf salad, a Burmese dish made with fermented tea leaves and a crispy mix of nuts and beans. For a taste of Guam, order any of the barbecue items from Prubechu. And the city does fusion too, like the Korean and Japanese-inspired Koja Kitchen. There, order the Original Koja, consisting of Korean BBQ short ribs served between lightly fried garlic rice buns.
3. U.S. Virgin Islands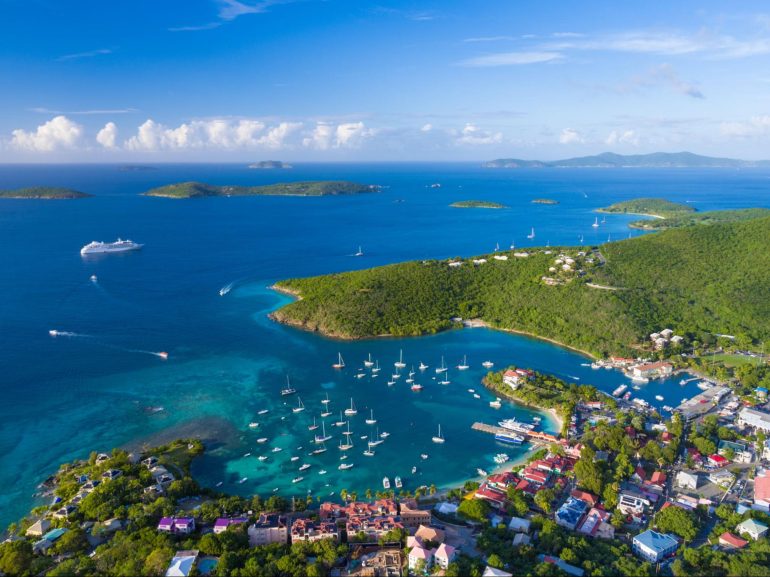 The U.S. Virgin Islands have been an official U.S. territory since 1917, so a passport is not required for U.S. citizens arriving from Puerto Rico or the U.S. mainland.
This Caribbean destination consists of three islands — St. Croix, St. John and St. Thomas. Each is among the best tropical places to visit, not just for its breathtaking beaches, but for its culture and history.
This summer marks the 69th year of the St. John Celebration — three weeks of food festivals, boat races, parades and more on the island of St. John. It begins on June 10 and encompasses Emancipation Day, a local holiday on July 3 commemorating the abolition of slavery.
🤓Nerdy Tip
Bonvoy members might redeem Marriott points at The Ritz-Carlton, St. Thomas. The 30-acre resort underwent an $100 million renovation just before the COVID-19 pandemic, including a remodeled infinity pool.
4. Florida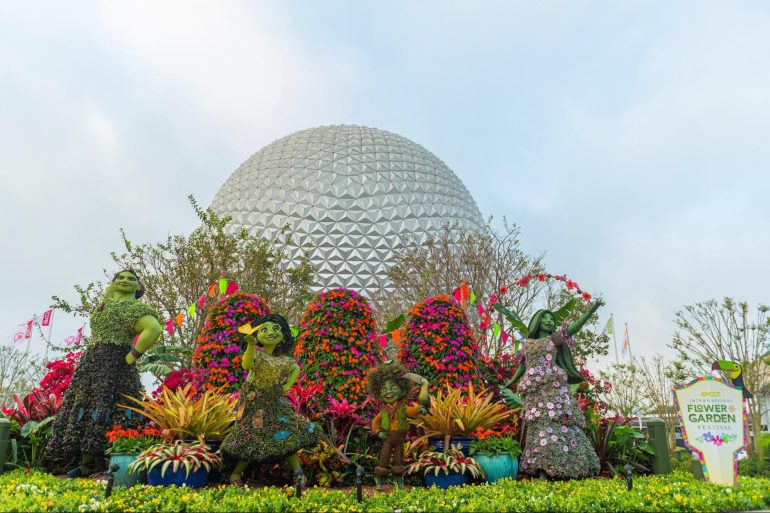 Orlando, Florida hosted 74 million visitors in 2022, making it America's most visited travel destination that year, according to Visit Orlando, the destination's official tourism association. Perhaps the fact that Disney World is cheaper than Disneyland has something to do with it.
While not a replacement for international travel, the World Showcase section of Walt Disney World's Epcot theme park consists of 11 mini subsections themed to different countries. The food is among the best you'll find on Disney World property. Don't miss the Canadian ice wine at Le Cellier Steakhouse or the school bread (a sweet roll filled with custard and dipped in coconut) from the Kringla Bakeri Og Kafe in Epcot's Norway pavilion.
🤓Nerdy Tip
For additional live entertainment and food, visit Epcot before the 2023 Epcot International Flower & Garden Festival ends on July 5. Fill out a Festival Passport, which earns you stamps for every dish you try — and a prize once you earn five stamps.
If you're into a relaxed island vibe, consider Florida's southernmost point, Key West. According to Hotels.com, average hotel prices in Key West between June and August are 15% lower this year than last year. There are hotel deals in the northern part of the state too. Room rates in Panama City are averaging 10% cheaper this summer versus last.
5. Hawaii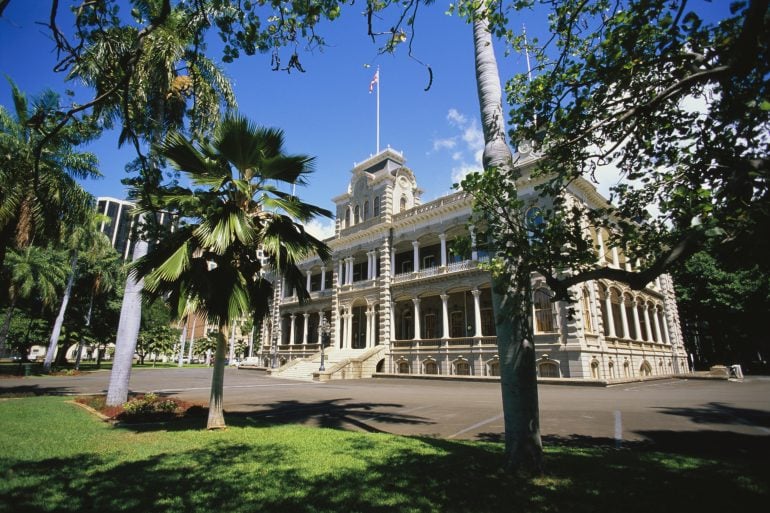 For folks looking to experience a new culture, consider Hawaii, the only U.S. state with two official languages.
Visit Oahu's Polynesian Cultural Center, which offers cultural presentations including lauhala weaving, poi tasting and an evening luau that pays tribute to Hawaii's last ruling monarch, Queen Liliuokalani.
Hawaii tourism is making a comeback. The number of ​​visitors arriving to the Hawaiian Islands this March was up 14.2% from last March, according to the Hawaii Department of Business, Economic Development and Tourism.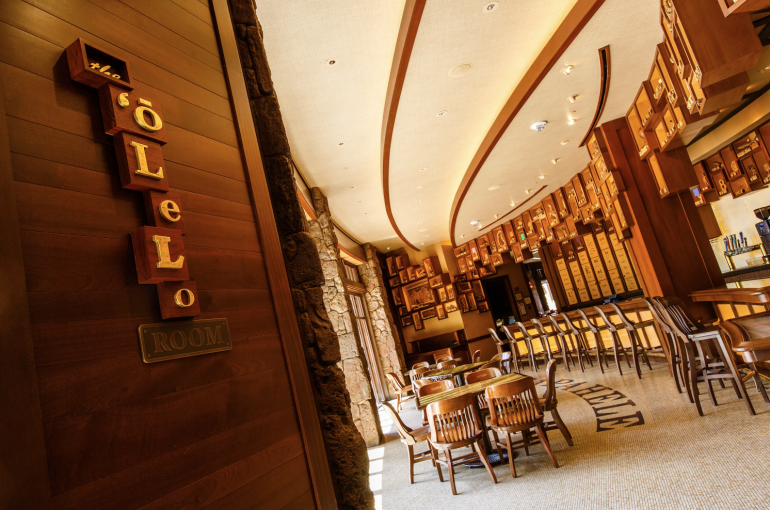 The Hawaiian language is classified by the United Nations as a critically endangered language. Aulani, A Disney Resort & Spa, has taken strides to preserve the language, particularly at its 'Ōlelo Room Bar and Lounge. The walls are decorated with Hawaiian words, and every bartender who works there speaks Hawaiian.
Do you need a passport to fly in the U.S.?
You don't necessarily need to flash a passport at U.S. airport checkpoints in order to travel, but adults ages 18 or older do need some sort of valid identification. Other valid forms of identification include:
Department of Homeland Security trusted traveler cards (Global Entry, Nexus, Sentri, Fast).

Driver's licenses or other state photo identity cards.
And as of May 7, 2025, state-issued IDs or licenses must be REAL ID compliant when used at airport checkpoints. If your license isn't compliant by then, the Transportation Security Administration will accept other forms of valid identification — including passports.
How to maximize your rewards
You want a travel credit card that prioritizes what's important to you. Here are our picks for the best travel credit cards of 2023, including those best for: